Powerful, Lightweight Helper
Our Power Scrubber is made of high-quality materials. It is sturdy, durable and has a long service life. You can use it wherever you want and once you are charged can be used for up to 90 minutes.
An adjustable handle will give you easy access to unreachable areas while three types of brush heads will give you an easy and perfectly
clean ambient!
Less Effort, More Efficient.
Back pain and knee pain are the most painful health problems you can face when cleaning. Cleaning is tiring, exhausting and takes up so much time over the week.
Our Power Scrubber will not only save your time cleaning but will also help relieve the pain and exhaustion when having to scrub floors, tiles, bathrooms etc.
Our Power Scrubber will help protect you from future joint and muscle pain, and really change your view on cleaning. It's so easy, even the kids could be convinced to help clean!
Free Your Body from Annoying Household Chores.
When your tiles turn from white to tan, our Power Scrubber is the best cleaning tool for the job. Our Power Scrubber will help you to do all your tough cleaning jobs in one go.
Up to 350RPM spin speed quickly and effectively sweep all the stain and dirt. The short and long handle modes work for all stubborn spots that effectively dispel age-old stains reaching the tightest nooks and corners.
Our Power Scrubber are built to last. With waterproof technology, you can use this spin scrubber in wet or moist conditions. It also features a powerful battery that lasts up to 90 minutes without stopping.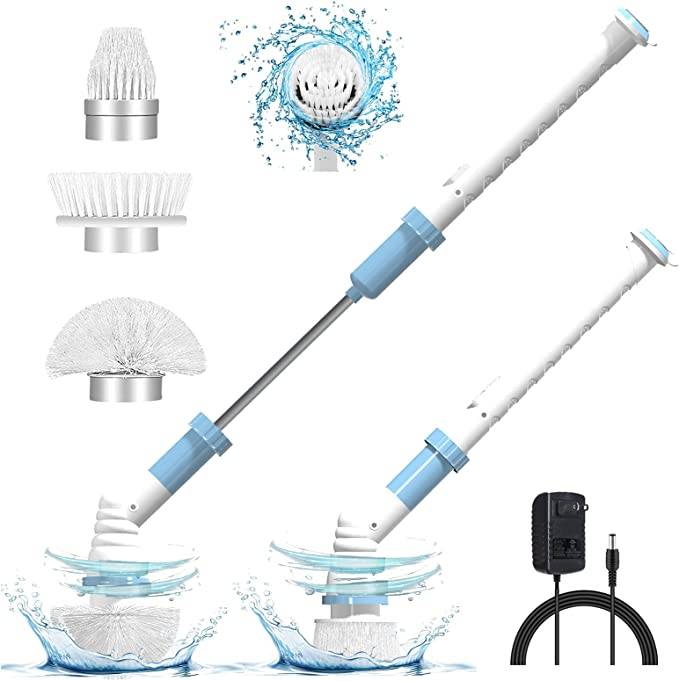 Our 50% Limited Sale is On Now!